Redenka Chalet
Adresa: Redenka Palace, Redenka Holiday Club
Coordonate GPS: 41° 52′27′′N 23°25′21′′E
Cabanele Redenka fac parte din REDENKA HOLIDAY CLUB


Localizare: Situate in Redenka Holiday Club, oferind vedere superba spre Munþii Pirin ºi Rila, Cabanele Redenka se afla la aproximativ 8 km de staþiune de schi Bansko ºi la 2 km de Terenul de Golf in Bansko. Distanþa de telegondola este 10 min de mers cu maºina.
Cazare: Redenka oferã 8 cabane cu 2 dormitoare ºi 16 cabane cu 3 dormitoare. Cabanele mai mici dispun de o camera de zi cu bucatarie, 2 dormitoare, baie cu cadã ºi uscator de pãr. Cabanele mai mari dispun de o camera de zi cu bucatarie, 3 dormitoare, 2 bai /una este cu cadã/, uscator de pãr ºi sauna. In fiecare cabana exista camina, TV, DVD, frigider ºi Intrenet. Toate cabane au încãlzire centralã.
Bãuturã & Mâncare: Restaurantul Vechiul Razlog serveste mancaruri ºi bãuturi tradiþionale ºi internaþionale, precum ºi un meniu de prânz, cinã (bloc masa sau a la carte).
Facilitaþi & Servicii: In timpul verii la dispozitie oaspetilor este piscina exterioara cu bar, sezlonguri, umbrele de soare, loc de joaca pentru copii. Piscina este incalzita si in timpul verii temperatura apei este 25-26° C. Terenul de tenis acoperit cu iarba, cu dimensiune 72 x 28, pot fi folost deasemenea si ca un teren de volei/fotbal.
Wellness Centrul ofera jacuzzi, sauna, baie de aburi, sala de masaj, sala de fitness ºi solar. Lobby barul este situat in hotel Redenka Palace. Pentru seminari sau alte evenimente, complexul oferã o sala micã de conferinþe cu capacitate 25 de locuri, precum si o sala cu capacitate 60 de locuri în lobby barul complexului Redenka Palace.
Divertisment: Centru de cãlãrie, Pescuit, Grãtar, Jeep Safari, Ciclism, Drumeþii montane cu ghid experimentat, Moto-planerism cu instructor, Excursii la Dobarsko, Kavala, Thessalonica, Sofia, Plovdiv, Manastirea Rila, Melnik, Vizitare a obiectivelor turistice în regiune, Parcul Ursilor Dansatori in Belitsa.
**Hotel rooms may vary in size and style. Guests can be accommodated in a different room from the images shown here as examples only.
Comentarii Redenka Chalet in Bansko
Comentarii despre Redenka-Cabana-Apartamente.
Vom aprecia acest lucru. Aceasta ne ajutã sã îmbunãtãþim conþinutul site-ului nostru.
Preturi pentru Redenka Chalet, Bansko
Cautare

Selectati Hotel

Revedeþi detaliile de rezervare

Cererea de rezervare a fost trimisa.
Vã rugãm sã completaþi datele personale în formularul. Mai multe detalii despre procesul de rezervare puteti afla aici sau citi termenii și condițiile. Aveți probleme cu rezervarea dvs.? Contactati - ne
Verificati preturile la hotelul
| Tupul de camere | Masa | LS | HS | NY |
| --- | --- | --- | --- | --- |
| Vila | BB | 108 € | 130 € | 148 € |
| Vila Large | BB | 148 € | 188 € | 202 € |
Preturile sunt in EUR, pe noapte, pentru o camera / apartament. Vã rugãm sã completati formularul de rezervare.
Notă
* All prices are in Euro, pеr apartment per night with breakfast included. Guests of the hotel can use indoor and outdoor swimming pool, Internet access, parking lot, transport to the Gondola for free.
Maximum occupancy: Studio – 2 adults; 1-bedroom apartment - 4 adults; 2-bedroom apartment - 6 adults.
* Cancellations:
- For the periods 28.12.2021 - 03.01.2022 up to 01.12.2021 - no penalty. For cancellations after this period – 100% penalty; No show - 100%.
- For the periods – 01.12.2021 – 27.12.2021; 04.01.2022 – 31.03.2022 – no penalty is due up to 7 days before arrival date. For cancellations after this period – 1 night penalty. No show - 2 nights.
* Reservations with Early booking discount - deposit 10% until the end of the early booking period, the balance is due up to the free cancellation date;

Facilitati
seif
informaþii
internet
parcare exterioara
restaurant
220v/ 50Hz voltaj
sisteme de protectie impotriva incendiilor
baie/WC
servicii zilnice de menaj
centru de fitness
piscinã exterioara
piscinã exterioara
camera cu aburi
solar
sauna
masaje
jacuzzi
Facilitati in camera
cablu/ satelit TV
internet
frigider
echipament de bucatarie
facilitati de preparare ceai/cafea
fier de cãlcat
scândurã de cãlcat
baie/WC
cadã
uscator de pãr
CD & MP3 player
servicii zilnice de menaj
set de baie
duº
Aceasta zona este potrivita pentru
relaxare
turism
plimbari
degustare de vin
sporturi montane
ciclism montan
Evenimentele culturale
Vizitare a obiectivelor turistice
Atracţii turistice in regiunea
munte
natura frumoasa
viata de noapte
mare
monumente istorice
paduri
rezervația naturalã
Comentarii despre Redenka Chalet, Bansko
Comentarii Redenka Chalet
Mediu de la 68 Recenzie
Personalul Hotelului
4.3/5
Servicii/ Facilitati
4.3/5
Oferte in Redenka Chalet, Bansko
Perioada: 08 Apr 2014-01 Apr 2022

Oferta Detaliata :

Suplimentare:
- 7=6 in perioada 01 Dec - 26 Dec 2021; 04 Ian - 31 Martie 2022;
Last Minute in Redenka Chalet, Bansko
Pentru cele mai bune oferte va rugam sa ne contactati pe Trimite un e-mail sau sunati-ne: +359 2 962 22 13
Early Booking in Redenka Chalet, Bansko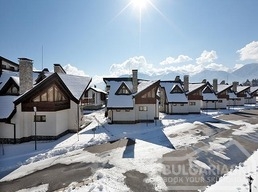 Perioada: 07 Apr 2014-16 Nov 2021
Oferta Detaliata :
Inscrieri Timpurii:
- 15 % reducere pana la 30 Sep 2021;
- 10 % reducere pana la 15 Nov 2021.

Mai multe despre
Mai multe hoteluri in